You are here
Delegated water and sanitation management, SESAM, Haiti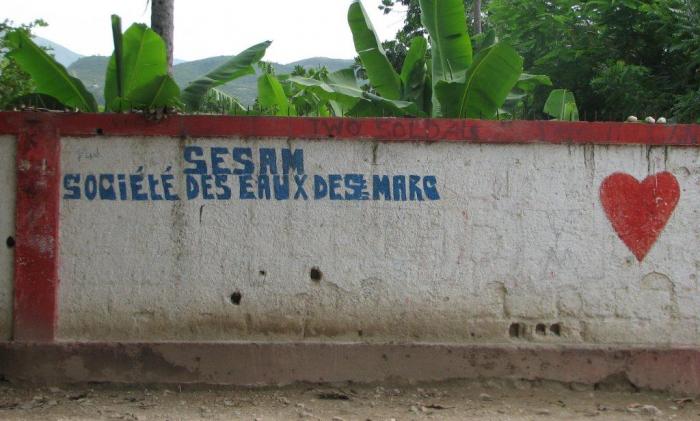 Funder:

Inter-American Development Bank
Summary
This project is part of the new Framework Law relating to the reorganisation of the water and sanitation sector and aims to gradually transfer the management and operation of water and sanitation systems to the local authorities.
Description:
The challenge is to encourage local and sustainable development and ensure universal access to water in Haiti, through the empowerment of local players, better management and investment in the sector and the infrastructures which result from it, transparent price regulation and sustainable, professional operation of the water and sanitation systems.
The Ministry of Public Works, Transport and Communications awarded the first delegated management of water service in Haiti to the Société des Eaux de Saint-Marc (SESAM) after an international tendering process that was won by LYSA.
For the next 15 years, LYSA will carry out its role as specialised operator and will guide the water service through its restructuring and long term consolidation programme.
Description of the services
At the start of the project, SESAM and the 120,000 Saint-Marc residents that make up the town had many challenges to take up together to modernise the drinking water service and ensure universal access to water in Saint-Marc and also create a financially autonomous water service in Saint-Marc, which will be able to stand the test of time, and be able to make the necessary future investment to satisfy the requirements of the new household connections and extensions of the network.
In July 2009, approximately 80,000 inhabitants had direct or indirect access to the drinking water network by means of thirty or so public standpipes (known as "kiosks") managed by neighbourhood committees, known as CEPAs, and approximately 4,000 household connections.
The Objectives
Long-term water management
Maintenance, renewal and extension of the network at the same rate as that of the population
Universal access to water at an acceptable price.
To distribute drinking water 24 hours a day (due to current losses, distribution is possible for approximately 4 hours a day)
To improve output (of the order of 10% at the end of 2008)
Leak repair plan
To eradicate illegal connections
LYSA accompanies SESAM by transferring diagnostic tools, expertise and training, in all the fields relating to the operational management of a medium-sized town's water service, and particularly:
Social and relational engineering to foster dialogue between the players in an urban community,
Financial engineering,
Optimisation of the internal management and quality processes
Commercial management of the service,
Technical management
Reduction and monitoring of unaccounted for water